I build Advisory Boards focused on achieving two principal goals. First, to build a corporate culture focused on driving revenue and second to translate that culture into increase revenue. Over the years, I have found that these Advisory Boards are by far the most effective way of generating an acceleration in revenue generation. Based on my experience, I have written a book on the subject. Business Development the Right Way shows how it is done and, more importantly, that it can be done for virtually any company.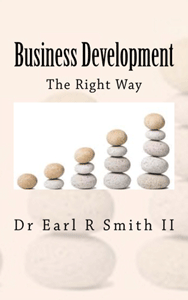 More energy and effort is put into trying to figure out how to make business development work than any other management function; including advancing the technology that is at the heart of a company's value proposition. There are plenty of approaches that that deal with the technologies and tools of business development. This is not one of them. My focus is on the human interactions that accompany the development or expansion of a business development component of a senior management team. If the entire corporate culture is not focused on driving revenue, the results are often unsatisfying.
Some Background
Over the years, I have worked with dozens of CEOs. The vast majority of them have felt more confident about their company's technology and technological edge than about its ability to generate an expanding customer base. One client put it this way, "Sure, there is always competition but the core of our management team is focused on delivering advances that keep the company's value proposition ahead of its competition."
Business development is the cornerstone of corporate growth. Most CEOs that I have worked with have, sooner or later, had a similar experience. Their value proposition was significantly better than the competition's but they still ended up losing the business. In fact, very often the company that is best at business development is well back in the pack then it comes to innovation and cutting edge value propositions. But they win while other companies lose out to them. This is a CEO's worst nightmare. "We were better than them but we lost out."
A New Way
My Advisory Boards focus on how to develop a well-run business development team coupled with an advisory board, properly structured and populated by highly influential, committed and well-connected individuals can drive a company's revenue. I know how to design, populate and manage these boards and and can show a company how they can increase the effectiveness of it's business development process.
Starting Off
Engagements begin with an intensive 90 day strategic planning period. It is focused on bringing the senior management team together, developing a consensus on a series of goals and then evolving and testing a strategic plan for implementation. Once the plan is in place, a more extensive engagement follows which is focused on developing a company-wide understanding of the plan. This is followed by several months of training and focus groups. The principal objective is to get everybody on the same page and working in the same direction.
Once training is completed, the focus of the effort expands to include major clients and suppliers. The objective is to achieve global buy-in. At the same time, the Advisory Board is expanded to include well-connected individuals who can help channel opportunities towards the business development team.
What results is a business development effort which sets the company apart from its competitors.
About Me: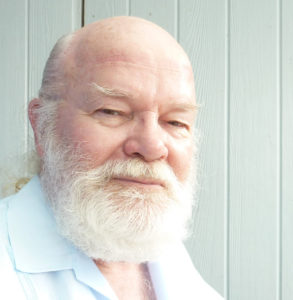 After founding and managing half a dozen companies and two non-profit organizations, I how serve on Boards of Directors and build Advisory Boards for middle-market companies and non-profits. I bring decades of experience and a wide network of contacts to bear on important governance and strategic planning efforts. I am particularly interested in companies with disruptive technologies or services. Here is some of the backgtound that qualifies for such a role:
Entrepreneurial Experience: I am a serial entrepreneur, political and social theorist, published author and speaker. A veteran of Wall Street, i have served as CEO/Senior Partner for all of the companies whichIe founded.
Proven Track Record – Across All Major Corporate Functions
Mys experience includes designing and organizing companies, business/technology management, team building, strategic alliances, negotiating complex arrangements, governance & compliance, resourcing & financing, mergers & acquisitions, management/team/board assessment, coaching and strategic and tactical planning and implementation.
I have served on boards of directors and advisory boards, as well as in interim senior management positions. My expertise includes innovation, governance, succession planning, mergers & acquisitions, team building, strategic planning, turnarounds and reorganization.
Experienced Senior Executive Adviser

I have been a highly effective executive adviser to over two dozen CEOs and senior team members and a strategic adviser to numerous senior management teams.
Skills & Selected Achievements
I have strong written and verbal skills, am highly personable and able to work with CEOs of emerging technology companies and major corporate boards. Proficient in solving problems and forming and managing teams to implement complex solutions, I am a "hands on executive", capable of efficiently managing at all levels.
Founded and managed a company that revolutionized the financing structures of the US film industry.
Worked at the top levels with money center banks, investment banking houses, accounting firms and major studios
Founded and managed companies that acquired, financed, renovated and managed multi-family real estate and hospitality properties in six states
Helped manage IPO and secondary underwritings for Real Estate Investment Trusts and Public Limited Partnerships in excess of half a billion dollars
Also organized and led teams which delivered advisory services to clients such as Lockheed Martin, Tetra Tech, Tenix Datagate, Gerson Lehrman Group and Maxim Systems. He has assembled and managed tailor-made teams of experienced professionals to advise clients on a wide range of complex issues
During my career, I have:
Founded six companies in a wide range of industries
Worked extensively with Wall Street investment banking houses, venture capitalists and accounting and law firms. He speaks CPA and legalese fluently
Over three and a half decades of experience across the entire range of building and growing businesses both as a principal and an advisor
Helped launch a major division at a front line Wall Street investment banking house
Founded a NASDAQ broker/dealer and managed several million dollars in offerings
A history of success in start-up, mid-size and front line corporate environments