Earl R. Smith II, PhD
DrSmith@Dr-Smith.com
Dr-Smith.com
~~~~~~~~~~~~~~~~~~~~~~~~~~~~~~~~~~~~~~~~
Most of my mentoring clients come to me with some sort of change in mind. They are responding to a general feeling of dissatisfaction. Most want to change something about themselves or their lives. The depth and detail of understanding that they have is one the early indicators of what kind of progress we are going to be able to manage. The more they have come to realize that a change is necessary, the better the progress we will be able to make. The best mentoring engagements begin with specifics and gradually focus on more general issues. Those tend to be the ones with the truly 'eureka' moments. Those are the ones where the lights suddenly go on all over the house and a life is changed forever. Those are the ones that really make coaching worth the effort.
Initial Sessions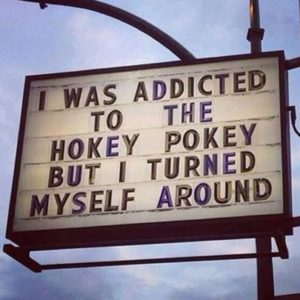 My approach to mentoring begins with a focus on the person and their current situation. A major topic during our first meetings is, 'what do you want to change and why'? They will certainly have at least superficial answers. It may be some limitation on your career. They might describe it as a roadblock that needs to be removed or see it as a blind spot or negative character trait that is keeping them from realizing their potential. The common denominators are that 1) they have realized that things need to change, and 2) they have sought out my help in making the change. Both are important and affect the likelihood that we will be able to make the important, life-changing progress that all good mentoring engagements should.
The first few mentoring sessions are used to build a baseline. We need to answer the question, 'where are you right now', so that we can plot a course towards where we want to be and also measure our progress along the way. A second part of the process is developing answers to 'where do you want to go, what do you want to change and in what way'. These answers become very useful as time and experience accumulate. They also help us establish a preliminary road map complete with milestones and metrics for success. Many clients have kept the assessment results as a reminder of how far they have come since those early sessions. This memento becomes a source of wonder as they think back on the person they were before the changes began.
Two Ends and the Road Between
We will start out with two snapshots frozen in time. The first is the 'where are you right now' baseline while the second is the 'where do you want to go, what do you want to change and in what way' results. After many years of mentoring, I have learned that neither snapshot will survive the process intact. One of the main results of our work together will be a much better understanding of both questions and a much more sophisticated answer to each. The first snapshot is really a picture of who you are and what your importance is as a human being in society. Every person I have worked with has upped their self-assessment as a result of my mentoring. They come to understand that they have been selling themselves short and underestimating their value. As low self-images begin to fade into the past, they are replaced with brighter and better based one. You will come to have a better understanding of your potential and possibilities. You will substantially raise your expectations and sense of what is possible. Initial understandings are replaced with far more detailed and nuanced ones. In short, the starting point and the end point undergo substantial revisions as we discover the true abilities and possibilities.
Charting the Course – Making the Journey
Once these initial snapshots are in hand, we can begin the real work. We chart a course and develop a strategy to moving along it. Our understanding is specific in terms of success metrics. We need to know if the work is resulting in positive changes and is worth the money and effort that is put into it. But our understanding of the course will change just as the two snapshots will evolve over time.
My mentoring engagement involve an extended weekly session. But it is during the intervening time where the real work is done. Like one of those high school teachers who you wanted to avoid, I give lots of homework! The weekly meetings are to process the results of the homework assignments. This has a double benefit. First, it keeps us from hashing and rehashing the same issues over and over. New fuel is added to the fire and we can move forward with our work. Second, it deepens our discussions while maintaining the focus on our primary objectives; making changes that empower you and add to the potential for a better, more fulfilling and richer life.
I am one to celebrate progress. Each milestone reached, each goal exceeded is an opportunity to recognize the concerted efforts have moved us towards our primary objective. The change that was first sought may have become the redefined change that is now based on a better understanding. The road that we initially thought to follow may have, with a deeper understanding of the possibilities, become a wide and paved superhighway. That is progress as well.