Business Development: The Right Way: More energy and effort is put into trying to figure out how to make business development work than any other management function; including advancing the technology that is at the heart of a company's value proposition. There are plenty of books out that that deal with the technologies and tools of business development. This is not one of them. My focus is on the human interactions that accompany the development or expansion of a business development component of your senior management team.

Or buy directly, get a PDF version
All the proceeds will go to support cancer research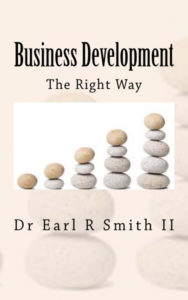 Over the years, I have worked with dozens of CEOs. The vast majority of them have felt more confident about their company's technology and technological edge than about its ability to generate an expanding customer base. One client put it this way, "Sure, there is always competition but the core of our management team is focused on delivering advances that keep the company's value proposition ahead of its competition."
Business development is another thing altogether. Most CEOs that I have worked with have, sooner or later, had a similar experience. Their value proposition was significantly better than the competition's but they still ended up losing the business. In fact, very often the company that is best at business development is well back in the pack then it comes to innovation and cutting edge value propositions. But they win while other companies lose out to them. This is a CEO's worst nightmare. "We were better than them but we lost out."

Business Development the Right Way shows you how it is done and, more importantly, that it can be done for virtually any company.
Business Development the Right Way shows you how a well-run business development team coupled with an advisory board, properly structured and populated by highly influential, committed and well-connected individuals can drive a company's revenue. In this book I describe the design, population and management of these boards and show how they can increase the effectiveness of a company's business development process.
Or buy directly, get a PDF version
All the proceeds will go to support cancer research
Praise for Business Development the Right Way
"Five stars! Must read for anyone in sales, marketing or business development."
"Not your typical business development BD book! This one is highly useful and revolutionary. Five stars"
"I've been in business development for many years and learned a great deal from this book."
"Business development is the future of my company. This book helped me unlock it."
"Winning against your competition begins with driving revenue. Read and learn from a master."
"I've learned a lot from this book. It's brought me a higher salary and a big promotion."
Table of Contents
Acknowledgements
Introduction
Five Reasons Why Business Development Is So Difficult To Get RightSeven Reasons Why Advisory Boards Don't Produce
Battle at the Cottage Gate
Dysfunctional Advisory Boards – A Family of Problems
Advisory Boards as Business Development Engines – The Beginnings
Advisory Boards
Turbocharged Business Development
Benefits and Costs
John's Questions – Round Two
Change Management
The First Board Meeting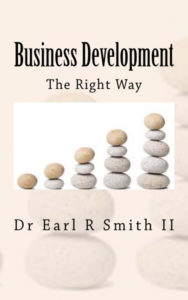 Planning for Two Journeys
Change Management
The Board – Design and Population
A Working Board
Conflict, Renegotiation and Removal
First Blood
Managing Mt. Rushmore
Retrospective
Anniversary
Assessing the Impact
Final Thoughts
Contact Information
Or buy directly, get a PDF version
All the proceeds will go to support cancer research