100% of the profits will be donated to Fishing Cures, a 501(c) nonprofit organization that raises money to support cancer research. Help support the cause and give hope to people who desperately need it. Use the 'Donate' button to buy through PayPal, get a PDF version of the book and all of your payment goes to support cancer research!!
How do the really exceptional CEOs get more done in less time than everyone else? What is their technique for getting their work done while still having the time to spend pursuing hobbies and spending quality time with their friends and family?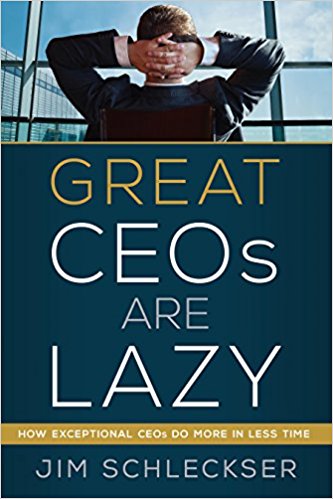 The truth is that great and lazy CEOs know a secret when it comes to time management. Rather than spending a little time on a lot of things, the best CEOs spend most of their time eliminating the single biggest constraint to the growth of their business. They spend a lot of time diagnosing this constraint before taking action. This process is similar to looking for the kink in a garden hose so you can get the flow going again. These is no use trying to unkink the hose until you find the actual problem.
Depending on the nature of the constraint, they engage in fixing the kink in the hose using one of five different roles the
Learner
Architect
Coach
Engineer
Player
These form the archetype for great leadership. These are all high leverage roles that create a permanent improvement in the business.
This insight isn't just some theory either; it s derived directly from working with thousands of CEOs running high growth companies. The trick to being great and lazy is to only work at the point of constraint and avoid all work that doesn't increase organizational capacity.
Lazy CEOs have a series of well developed tools to properly avoid this non-value work.
I choose a lazy person to do a hard job. Because a lazy person will find an easy way to do it. -Bill Gates. So, do you want to keep working hard? Or would you rather get busy being lazy?
About Jim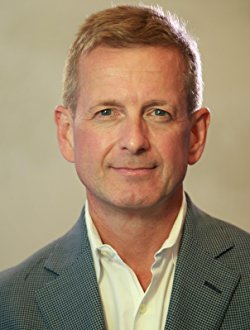 Jim is the CEO of the Inc. CEO Project a firm that builds CEO Peer Groups for high performing CEOs and specializes in the issues that fast growth firms experience in their business models, talent, processes and systems as they reach higher levels of performance. Jim and his team work with over 100 CEOs of high growth companies to identify and obliterate the things that stand between them and continued organizational success.
With 30 years of leadership in business, he brings experience in leading global organizations in both public and private environments across many functional areas to the table. He has been quoted in the New York Times, Time, Huffington Post and National Public Radio. His ideas have been translated into 9 languages and he has done business in over 26 countries.
Jim Schleckser is the author of the best selling book, "Great CEOs are Lazy", detailing the behaviors that make the difference in CEO performance. You can get more information at www.GreatCEOsAreLazy.com