~~~~~~~~~~~~~~~~~~~~~~~~~~~~~~~~~~~~~~~
You have to make changes …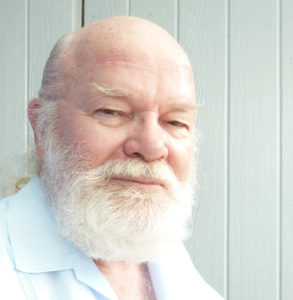 Change is critical if you are going to grow, adapt, and be fulfilled as a human being.
Many people stand before the door of opportunity and never knock - let alone open it and go through. Do you ask yourself …
Am I sabotaging my future because of who I have allowed myself to become?
Am I who I want to be for the rest of my life?
Am I getting less out of life because I cannot seem to see a clear way forward?
Is my life suffering because I have been unable to grow?
Are my relationships less than I want or deserve?
What should I do with the rest of my life?
Where should I focus my passion, energy and talents?
Do I have a calling? How can I find it and follow it?
How can I get un-stuck and moving again?
Discover the answers to these questions and many more through my innovative mentoring programs. The initial consultation is free. Begin the journey today.
So what do you have to lose? Contact Me and learn how you can turn your life and your company around. Learn about my Mentoring Programs. You can become who you only dreamed you might be and contribute to the world in ways you never dreamed of.
Whether you are well on in life's journey or just starting out, my innovative mentoring programs will help you on your journey. Can help you develop the skills and strategies to …
Enhance your understanding of your life's purpose
Break through barriers
Set and achieve better and bigger goals
Increase your awareness of your potential
Identify and plan for new directions
Strengthen your social skills
Establish and achieve new visions for your life
Develop better, stronger relationships
Increase your focus on action
Improve your decision making skills
Live more authentically as the person you were meant to be
I can help you to …
Communicate more effectively
Become a better person
Succeed at what you are committed to accomplishing
Recognize (and then tap into) abilities to grow and learn
Become a high potential person; stretch your learning, life and goals
Achieve personal or professional objectives, desired changes & increase your sense of
purpose
Enhance your relationships
Better understand patterns, choices & behaviors and then use that understanding to
relate, communicate and grow into your authentic life
So, how do we get started?
Send me an e-mail.
I look back on the first three months of my work with Dr. Smith with wonder. My journal reflects a journey of self-discovery so vast that I hardly recognize the person who wrote the first entries. It's been a year now and I am happier now than I have ever been.
PJ, Mentoring Client
,
"It's the most amazing experience I have ever had. I needed to find a new path. A friend recommended Dr. Smith. What was most amazing was the wisdom and perception that he brought. New vistas have opened up and, as a result, a new chapter in my life. There's no way that I could put a value on what he has contributed to my life."
Mentoring Client, CEO and Serial Entrepreneur
,
"Chief - that's how Dr.Smith was introduced to me and, based on our work together, I have come to understand why - helped me focus on the possibilities that I had been missing in my life. He guided through developing a new vision for my life. My life is richer because of working with him."
Mentoring Client
,
"Earl is a wise mentor with lots of experience. He has a great way of explaining things and getting you to look at them from another perspective. Dr. Smith is a tough mentor, but, if you can learn just some of what he knows, your life will change forever."
Mentoring Client, Deloitte
,
"Dr. Smith is a very different kind of mentor. If you're looking for a warm and fuzzy adviser, this is the wrong guy for you. But if you are dedicated to change and want to be challenged by a very experienced mentor Earl may be just what you are looking for."
CEO of Croix Connect and Host of ABC Radio's 'Taking Care of Business'
,
"Dr. Smith's mentorship has been of great value and inspiration to my personal and professional development. I felt the need to take a new direction. He helped me sort out the possibilities and showed me ones that I never considered. Working with him has been a truly life-changing experience."
Partner, IT & Telecom, Defense Solutions
,