Or buy directly, get a PDF version
All the proceeds will go to support cancer research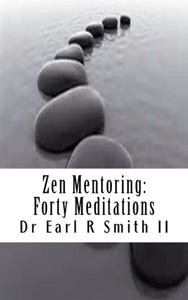 This book made me think more than any I have read in years. I find myself going back to the meditations and rereading them. I can see the changes that have occurred in my life and can't thank you enough for helping me bring them about. Your book has been truly life-changing.
~~~~~~~~~~~~~~~~~~~~~~~~~~~~~~~~~~~~~~~
The book is great! It gives perspectives that are not only enlightening but flow of the book stimulates the thought process associated with building a truly successful business. It is direct for those willing to open their minds and understand that they are on a life journey that is best taken with the help of an experienced guide.
~~~~~~~~~~~~~~~~~~~~~~~~~~~~~~~~~~~~~~~
What a great read! You portrayed the process of achieving personal and professional excellence in wonderful detail. From the challenge to the resolution, I found myself identifying strongly with the efforts. The roll out of the material was well ordered and an easy read. I could empathize and relate strongly from the facilitation I've done over the years. I'm encouraged by the language and style of your efforts and your ability to relate the details concisely noting several key philosophies we have in common, especially the holistic approaches. It really is challenging to get people out of their boxes, even when popping the lid off will catapult their success. I absolutely love the work.
~~~~~~~~~~~~~~~~~~~~~~~~~~~~~~~~~~~~~~~
Over the five years that I have worked with Dr. Smith I have found him to be a visionary in the areas of personal growth and change. Whether serving as a senior strategic adviser or chairman of the board, he brings real value to any relationship and is always an agent for growth. He has, on many occasions, provided me with very helpful and insightful assessments of my portfolio companies and their management. I consider him a trusted and reliable advisor and look forward to working with him in the future. This book is a reflection of his understanding and ability to make contributions.
~~~~~~~~~~~~~~~~~~~~~~~~~~~~~~~~~~~~~~~
Zen Mentoring, Forty Meditations "You should charge more for this book! It's pure gold. I reread a chapter every evening & learn more."
~~~~~~~~~~~~~~~~~~~~~~~~~~~~~~~~~~~~~~~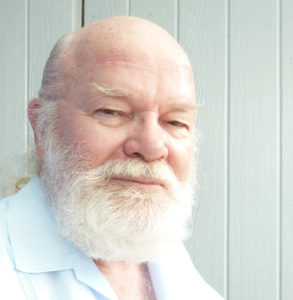 "Many thanks Doc for this book. Zen Mentoring, Forty Meditations is a great reference. I go back to it regularly."
~~~~~~~~~~~~~~~~~~~~~~~~~~~~~~~~~~~~~~~
"What a great book. Thanks Doc. I wish I had it when I started my company. Glad to have it now."
~~~~~~~~~~~~~~~~~~~~~~~~~~~~~~~~~~~~~~~
"Dr. Smith focuses on a positive outlook, he definitely drives you to face hard truths and deal with them head-on."
~~~~~~~~~~~~~~~~~~~~~~~~~~~~~~~~~~~~~~~
"Dr. Smith is a pragmatic mentor who helps you explore and build on your innate strengths and passions."
~~~~~~~~~~~~~~~~~~~~~~~~~~~~~~~~~~~~~~~
"Dr Smith sets the bar high, has clear expectations, and does not let you rest on your laurels."
~~~~~~~~~~~~~~~~~~~~~~~~~~~~~~~~~~~~~~~
"My work with Dr. Smith has been nothing less than a transformation of my professional life."
~~~~~~~~~~~~~~~~~~~~~~~~~~~~~~~~~~~~~~~
"Dr. Smith has shown me how to leverage my experiences to set a course for my career with a disciplined approach."
~~~~~~~~~~~~~~~~~~~~~~~~~~~~~~~~~~~~~~~
"Dr. Smith focuses on actions, setting metrics, giving advice and letting you take the reins of your own destiny."
~~~~~~~~~~~~~~~~~~~~~~~~~~~~~~~~~~~~~~~
"There's no substitute for doing. Writing about what you haven't mastered is like thinking about being alive."
Or buy directly, get a PDF version
All the proceeds will go to support cancer research