Self-Sabotage – 12 Nasty Habits is about how your behavior impacts your personal and business relationships. It describes a dozen ways you could be limiting your prospects through unthinking behaviors. It can help you see those behaviors in others and better understand the damage they are causing. But, more importantly, this book can help you take a fresh look at your own life and behavior. If you can overcome just one of these nasty habits, the benefits will be life changing.
Buy direct and 100% of the price will be donated to support cancer research
Amazon Kindle & Paperback
Smashwords
100% of the profits from this book will be donated to support cancer research.
This book is about self-awareness and the amazing personal growth that can flow from it. There is little sense in living a life – occupying space and taking up resources – if you aren't going to be awake during the experience. Being awake and aware of those around you and of your own true self is the pathway to personal success. All of us have an opportunity to trod that wondrous highway. Too many of us spend too much time asleep along the side the road. Self-Sabotage – 12 Nasty Habits is an alarm clock – awakening you to your ability to act in your own interest.
Self-Sabotage – 12 Nasty Habits is about self-improvement – your self-improvement. It will help you come to terms with the negative impact of certain behaviors on your life and career.
You will see these behaviors through the eyes of others who have been subjected to them. This will provide a mirror to help you understand the way people see you when you behave similarly.
My initial goal is to help you develop an ability to detect and respond more effectively to certain behaviors in others. But that is only an interim step. Without completing the full journey and turning that understanding on yourself, the effort may make you a better critic but not a better and more successful person.
Knowing yourself requires that you treat all knowledge about others as knowledge of yourself. You are, after all, as human as they are. You learn much about yourself when seeing through their eyes.
You come to know yourself when you can see that self that you are clearly through the eyes of others – they can tell you who you are and who you might become.
Everything that you learn about others is learning about yourself – to understand that is to understand something fundamental about the human experience. It is their precious gift to you.
Amazon Kindle & Paperback
Smashwords
100% of the profits from this book will be donated to support cancer research.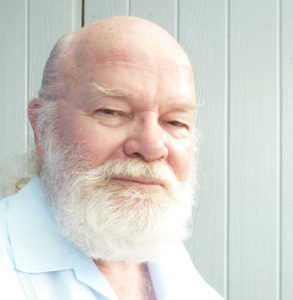 I have been a student of human behavior for most of my life. I am fascinated by the self-sabotaging behaviors that people unthinkingly adopt. That fascination often surfaces in the form of attempts to help others. I have guided many people to their personal "oh my" moment – when they finally came to realize the true impact of what they had been doing and how they had been acting. Sometimes these moments of clarity have had far-reaching consequences. Often we have had to deal with the impact on family, friends, acquaintances and total strangers. In every case, realization has been only the first step. Most "oh my" moments begin a journey of change that is fueled by a determination not to repeat behaviors and buttressed by the memory of what repetition implies. My hope is that this book gives you your very own "oh my" moments.