Page 1 Page 2
Earl R Smith II, PhD
DrSmith@Dr-Smith.com
Dr-Smith.com
I have been occasionally asked to "look" at a company that was stuck in a narrow range. The question is always close variation of 'how do we grow, build a real company?' The answer is frequently 'you can't'. What has recently taken my attention is the underlying reasoning that so frequently leads me to that conclusion.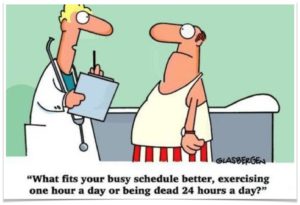 Three in a Boat: A hypothetical might serve to make my point. Sam, Linda and George have been running a small company, let's call it Becalmed, for a few years. Revenues quickly rose to around a million annually and then stayed in a narrow range. The organization is still pretty much as it was six months they founded the company. The three of them and a small support staff.
George, the younger of the three, met me at a networking function. He asked me to meet with his partners. Early on in that session, I heard the old question. It wasn't much of a company and they certainly could not afford my normal fees but I agreed to 'take a look'.
Over the next couple of weeks, I spent time getting to know each of them. I ran a preliminary assessment of the company and the skill sets of the principals. I also met with the decision-makers of their major clients. By the time I was ready to deliver my assessment, we had developed a trust that I knew was going to be necessary. Our meeting went something like this:
George: Well, you have talked to us all, our support staff and most of our clients. Have you come to a conclusion about our best way forward?
Me: Yes, but I am not sure you are going to like it.
Linda: We are all adults here. Just lay it out. How do we go about growing our business and establishing a real company?
Me: I don't believe that you can with the team you have.
Linda: That's not very positive. I thought that you were going to show us a way to build the business.
Me: First I had to form an opinion as on whether you, as a group, were capable of doing that.
Sam: And you don't think we are capable?
Me: That's right. That's what I think.
Sam: And what do you base that gloomy assessment on?
Me: A long history of hearing the same question from individuals and teams who were having the same experience and frustrations you have been having. I have learned to sort out those for whom the question reflects their capabilities from those for whom the question reflects of their limitations.
Linda: What the hell does that mean?
Me: It will take a while but I will try to explain. There are people who work in a business and others who work on a business. In my experience, the two types are different. The first are mostly process orientated. They do the work of the business. Serve the clients. Produce the results that meet the clients' needs. The second type focuses on building the business. They focus on resourcing, personnel, growth strategies and team management.
Looking at it from another direction, there are people who like the family feeling of sameness and manageability; a close tribal community. They are the settlers; and I mean that in both senses and with no negative implications. We live in a culture that is focused on growth as an imperative and settlers will often mouth the slogans. But they are not intending to go beyond their comfort zone. Their loyalty is to members of the family – to the tribe.
There are others who a restless in such a situation and are constantly pushing out of their comfort zone. These people see the world differently. They reflexively grab the hard questions, clear away the obstacles, repopulate the team, reformulate the value proposition and resource for growth. To them, team members are components that may outlive their useful life. A value proposition is a time-limited snapshot that is certain to change. The loyalty of this type is to the company.
My assessment is that all three of you are type one. Sure, you talk about growing the company but you don't really mean it. If fact, if it began to happen, you would be uncomfortable.
There followed what can only be described as a pregnant pause.
Over the next two weeks, and with a lot of heavy lifting, we work through the implications of my diagnosis. In the end, the three decided to keep things pretty much as they were. They expanded the team slightly and brought in a competent administrator who was able to free up some of their time for work with clients. The message to staff members became clearer. "This is a small village where you can come, settle in and experience the peacefulness of stability."
As a result of this clarity, one staff member did leave for greener pastures. But the others seem to appreciate the elimination of the friction that had been created by recurring discussions about growth. Now, a couple of years later, the company is still roughly the same size but is a much happier place.
The moral of the story is relevant far beyond the issue of growing a business. Self-knowledge is one of the components of a happy and satisfying life. Misunderstanding who you are is a gateway to dissatisfaction. It's not that you should look down on yourself and underestimate your potential. Neither should you overestimate your potential and create the challenges that Sam Linda and George did.
The journey to self-realization involves a rite of passage and that the brave self-understanding you can lean your dreams upon.
© Earl R. Smith II, PhD
I look back on the first three months of my work with Dr. Smith with wonder. My journal reflects a journey of self-discovery so vast that I hardly recognize the person who wrote the first entries. It's been a year now and I am happier now than I have ever been.
PJ, Mentoring Client
,
"It's the most amazing experience I have ever had. I needed to find a new path. A friend recommended Dr. Smith. What was most amazing was the wisdom and perception that he brought. New vistas have opened up and, as a result, a new chapter in my life. There's no way that I could put a value on what he has contributed to my life."
Mentoring Client, CEO and Serial Entrepreneur
,
"Chief - that's how Dr.Smith was introduced to me and, based on our work together, I have come to understand why - helped me focus on the possibilities that I had been missing in my life. He guided through developing a new vision for my life. My life is richer because of working with him."
Mentoring Client
,
"Earl is a wise mentor with lots of experience. He has a great way of explaining things and getting you to look at them from another perspective. Dr. Smith is a tough mentor, but, if you can learn just some of what he knows, your life will change forever."
Mentoring Client, Deloitte
,
"Dr. Smith is a very different kind of mentor. If you're looking for a warm and fuzzy adviser, this is the wrong guy for you. But if you are dedicated to change and want to be challenged by a very experienced mentor Earl may be just what you are looking for."
CEO of Croix Connect and Host of ABC Radio's 'Taking Care of Business'
,
"Dr. Smith's mentorship has been of great value and inspiration to my personal and professional development. I felt the need to take a new direction. He helped me sort out the possibilities and showed me ones that I never considered. Working with him has been a truly life-changing experience."
Partner, IT & Telecom, Defense Solutions
,