Earl R. Smith II, PhD
DrSmith@Dr-Smith.com
Dr-Smith.com
At some time during every executive's career there comes a time when they feel that they can do more but need help is taking their career to the next level. Many of my leadership and executive mentoring clients have reached this point by the time that they first contact me. An executive who is looking to climb to the next level is one who understands that the next level is there to climb to - many perennial middle managers do not or do not want to know this. Most of my clients suspect that there is something inside them that will lead them to greater accomplishments and recognition. Often, it is just a vague feeling but sometimes it is very focused. The principal objective of my mentoring engagements is to find and release that potential.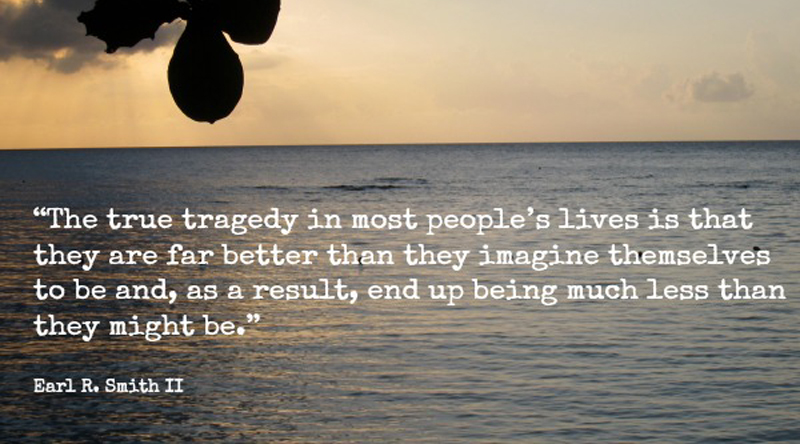 Once we begin an engagement, my clients see some of the real benefits of having me as their mentor. Here are just a few that they have mentioned over the years:
1. Breaking the Isolation: Many executives feel isolated. 'It is lonely at the top.' As their mentor, I am the equivalent of their own personal adviser. I act as a sounding board for all their business ideas. I hold them accountable for following through with their plans. I help them become better and stronger in their role as executive.
2. Sharpening the Vision: At the beginning of the engagement, most of my clients do not have a clearly defined vision for their career or personal growth. Some think that they do, but most realize, after a few sessions, that their vision is not well grounded. I help my clients develop, refine and implement a new, stronger vision.
3. Forward Looking: Many of my clients are initially so tied up with doing their job that they fail to look into the future of their career. As their mentor, I help them plan for a successful career and then help them implement that plan. Teaching my clients how to take time to plan is one of the major focuses of my mentoring.
4. Moving On: Some of my clients are facing a need to change jobs. It is time for them to make a career move and they have options from which to choose. Most of these options involve significant change and they are unsure as to which option would be the best fit for them. Many times the client has to develop new skills or develop new patters of relationships in order to be able to take a particular path. As their mentor, I help them through this process so that they will be able to make educated, well-based decisions.
5. Maintaining the Balance: One of the major concerns of some of my clients is maintaining a balance between their work and their personal lives. This can be rather frustrating as they are frequently forced to choose between two conflicting demands on their time - or between time for the company and time for themselves. I help my clients learn how to balance both their work and personal lives effectively.
6. Entrepreneurs - a Special Case: Some of my clients are embarking on one of the greatest and riskiest of life's journeys - starting their own business or being part of a start-up team. I bring special knowledge and experience to these clients - I have started and managed six companies of my own. The sharp entrepreneurs seek me out prior to starting their business. I help them through each step of the business planning process as well as to offer guidance on how to establish a time line and get each task done quickly.
7. Assessments: For leadership or executive mentoring engagements I often conduct a formal assessment. For leadership mentoring, it identifies the leadership style of the client and their strengths and weaknesses. An executive assessment catalogs the strengths and weakness of the client within their role in the company. We use these assessments to plan the mentoring program and monitor its results.
8. Time Management: Time management is one area where many of my clients need help. Over the years, I have developed a wide range of tools and approaches that help with this. I get my clients working smart and getting more out of their days.
9. Riding the Roller-coaster: Downturns and business plateaus are a fact of business life. These can be stressful times. I help my clients work through these challenges and find a path that will open up new opportunities.
10. Planning Support: Most of my clients start our engagement without an adequate plan for their career or personal growth. I help them clear this vision by offering guidance and the results of my experience and range of connections. Our objective is to generate a clear and solidly based vision of their future - one that they can implement with confidence.
My mentoring engagements are intensely focused on unlocking the potential with each client. I believe that each of us has untapped potential and that, with focus and discipline, that potential can be realized. If you are considering hiring a mentor - or just want to know a bit more about the process - peruse some of the articles on my website and drop me an e-mail. Want more information? Read about my online mentoring.
© Earl R. Smith II, PhD
I look back on the first three months of my work with Dr. Smith with wonder. My journal reflects a journey of self-discovery so vast that I hardly recognize the person who wrote the first entries. It's been a year now and I am happier now than I have ever been.
PJ, Mentoring Client
,
"It's the most amazing experience I have ever had. I needed to find a new path. A friend recommended Dr. Smith. What was most amazing was the wisdom and perception that he brought. New vistas have opened up and, as a result, a new chapter in my life. There's no way that I could put a value on what he has contributed to my life."
Mentoring Client, CEO and Serial Entrepreneur
,
"Chief - that's how Dr.Smith was introduced to me and, based on our work together, I have come to understand why - helped me focus on the possibilities that I had been missing in my life. He guided through developing a new vision for my life. My life is richer because of working with him."
Mentoring Client
,
"Earl is a wise mentor with lots of experience. He has a great way of explaining things and getting you to look at them from another perspective. Dr. Smith is a tough mentor, but, if you can learn just some of what he knows, your life will change forever."
Mentoring Client, Deloitte
,
"Dr. Smith is a very different kind of mentor. If you're looking for a warm and fuzzy adviser, this is the wrong guy for you. But if you are dedicated to change and want to be challenged by a very experienced mentor Earl may be just what you are looking for."
CEO of Croix Connect and Host of ABC Radio's 'Taking Care of Business'
,
"Dr. Smith's mentorship has been of great value and inspiration to my personal and professional development. I felt the need to take a new direction. He helped me sort out the possibilities and showed me ones that I never considered. Working with him has been a truly life-changing experience."
Partner, IT & Telecom, Defense Solutions
,